Spring Flowers Shoot
April showers bring May flowers, which we LOVE to use for our spring flowers shoot with the AHP Model Team! As my '22 Model Team girls graduate, and the class of 2023 takes their place, it is so fun to have a crossover look, seeing both classes in action! And what better time to do it than spring?? A season of new life, growth, and of course the GORG cherry blossoms! A beautiful start to the Tacoma summer, and to a new year of fun photoshoots!
Pose, Pose, Photoshoot
What makes team shoots so fun? One of the best parts about team shoots is that they aren't your actual senior session, so the stress is off! You get to practice your looks, alone and with the other girls, and even get time behind the camera, learning to pose. During the sessions, we try fun and even artsy things, like flowers in the hair, bold makeup, or climbing trees. Or we can try cool and trendy stuff too! Each shoot is a chance to experiment and it's always so fun to see what they come up with! Speaking of which, make sure to come back soon to see the new Euphoria shoot we did!! You're going to love it!! 
Team "Pop-Up" Portraits
Whatever the season, flowers in bloom or not, the girls and I always have a blast on photoshoot day! Throughout the year, I am constantly finding new, cute spots that would be just perfect for portraits. And the Model Team is my go-to for testing out these sites! Whether it be rows of cherry blossom trees, a knoll of wildflowers, or even a gorgeous fence, our monthly pop-up shoots are a great time to try new things! That's one of the perks of the Model Team!  Oftentimes, you get to try out the new ideas, props, and locations before anyone else! And have a professional photographer there to document it! So you get perfect, Instagram-worthy shots every time. Which I just love to share!!
Commemorating Senior Year
Even after a year of photos, memories, and laughs, I am never quite ready to say goodbye to my team girls! But knowing they have a picturebook full of fun memories from their senior year, and a phone full of new friends to cherish, makes me feel a little more okay letting them go! It's so fun getting to see these girls gain confidence in front of the camera, and take that with them into the rest of their lives! I love seeing them go off and thrive, and I love even more when they come back and do mini shoots with me at Studio253!! But before we say goodbye to the class of 2022, let's stop and admire the flowers, and see just how great they did with this spring shoot! And if you are interested in being a part of the 2023 AHP Model Team, keep scrolling below for an announcement!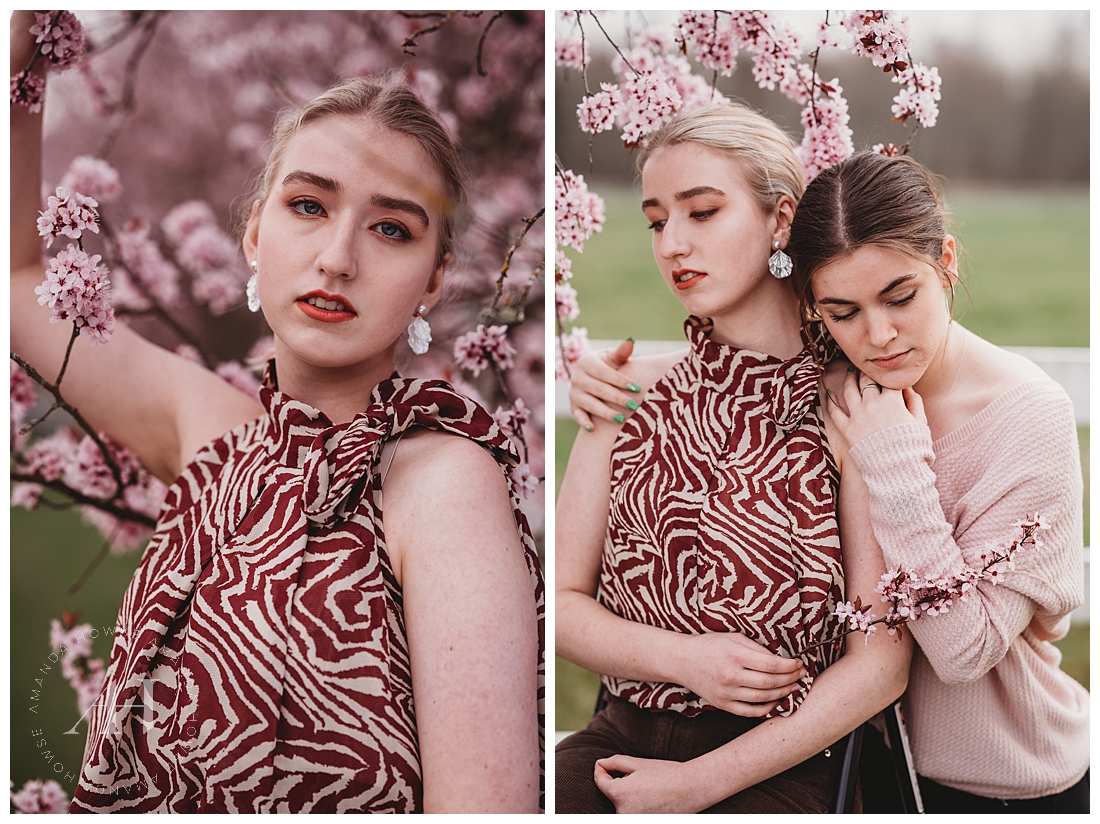 Let's Connect!
Interested in joining the AHP Model Team for your senior year?? Then I have good news for you: there are 3 spots left!! You can apply for one of these coveted spots today on my website or check out the Class of 2023 blog post for more information! I can't wait to hear from you!