Fall Senior Portraits with a Studio Add-On
Miss Abby braved the cold October wind to get some AH-mazing shots for her fall senior portraits with a studio add-on! You can't even tell how cold she really was in some of these shots! What a pro! This lovely young lady found me through fellow students and a model team member. It makes me so happy when the girls spread the love about the awesome sessions and times we have together. Every session that they love, I love too! Which is why I can't wait to tell you all about my day with Abby!
Fall Fun in the Studio
Abby and I started her mid-October session in Studio253 and had her mom right there with us! After hair and makeup, Abby relaxed in our new, white studio chair for her first set of photos. Second best to being curled up on her couch with a good book! Her adorbs pink sweater and jeans fit, that she paired with a barefoot look (which I adore!), looked awesome against the studio background. She rocked those cute and cozy vibes so well! We then headed right outside the studio doors to Opera Alley for some urban snaps and a few fall colors. The brick walls were such a great accent and of course, the gorg fall trees in the background! We even had some fall flowers still blooming in those super cool planters Downtown!
Dressing Cute in the Cold
We wanted to get a good combo of urban and natural settings for this Gig Harbor senior, so for our next stop, we headed towards the water! We met Dad at the new Dunes Park to get our last shots for the evening! It's so much fun when both parents can come to see their daughter in action! Despite how cold and windy it was by the water, we all had a blast! Abby's mom even kept her warm with a blanket between poses! So sweet! This girl was a trooper and came prepared with some perfect outfits for this weather! She rocked a bunch of cute jeans and long sleeve tops, and her fave white Converse with the classic plaid flannel. So great for fall!
Boho Beach Vibes
For her last outfit, Abby borrowed a cute, white summer dress from the AHP Style Closet and she rocked it!!! She gave us so many boho babe vibes in this dress and fun hat! Perfect for that tall dried grass by the beach and waterfront views! We even had her lay on a cute crochet blanket for a few poses! It was really important to Abby that she didn't look too posed and not like herself. So we kept things natural and fun and she looked great! I love when seniors try new poses or play around with hats for a few shots. You never know what will turn out looking the best on camera, and plus, it's always fun to play around in the Style Closet!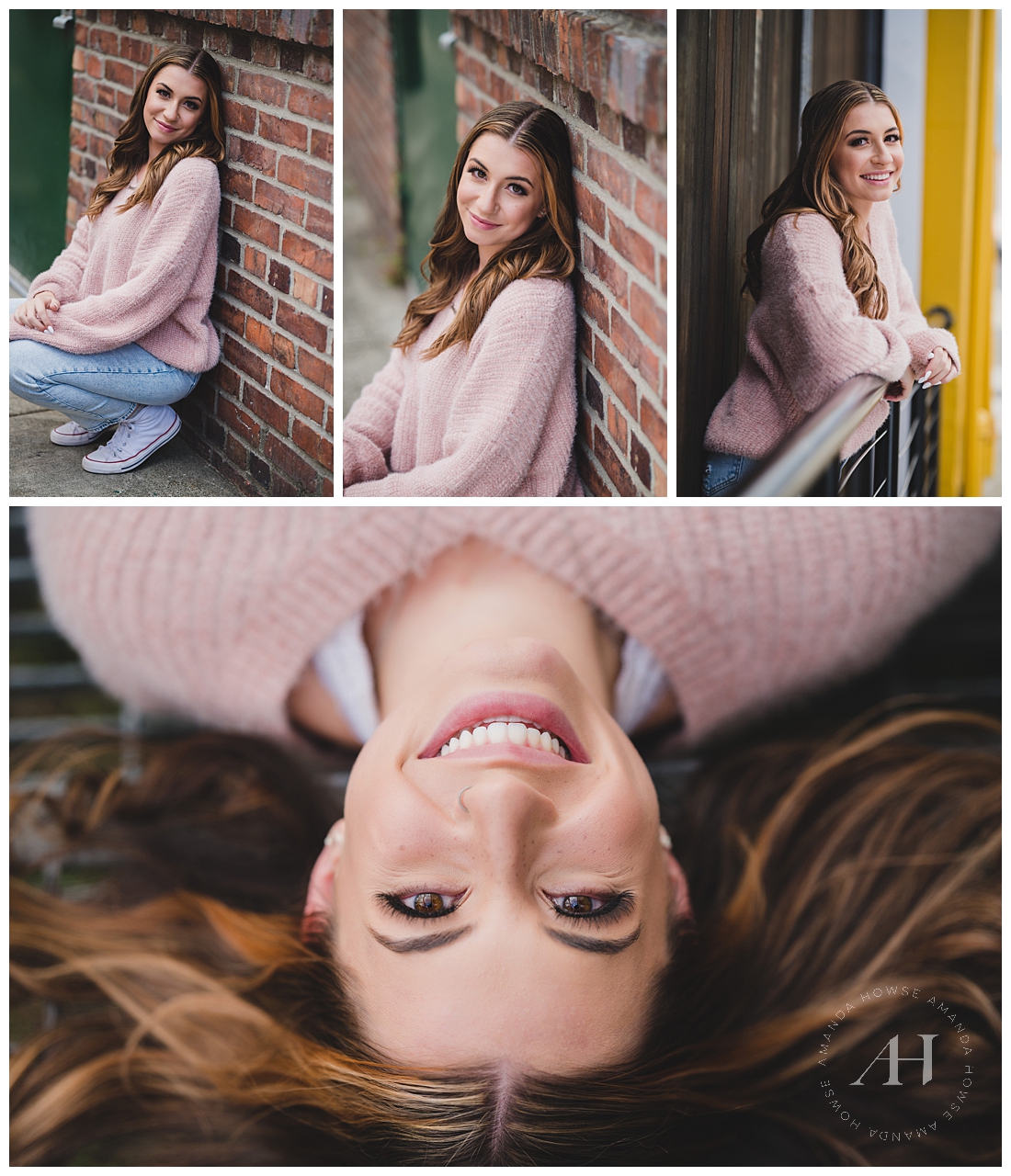 Let's Connect!
There are so many perks to the AHP Senior Experience. One of the best: our style closet! It's like raiding your BFF's closet before a night out. We all want to look our best! And we want that for you too! Whether it's a hat, a dress, or even a necklace, we've got you covered! Sign up on my website to book your senior session today, or send me an email ([email protected])! You can also reach me by phone at 530-412-0730. I can't wait to start planning your session!